Thought 2017 was a great year for tv on Netflix? Think again! 2018 looks set to be equally impressive, with Netflix pledging $8 billion for new shows debuting this year.
But that got us thinking. While tv shows come with age ratings, kids seldom pay attention to them. And all the while, online streaming services such as Amazon Prime Video and Netflix have affected the way parents monitor what their kids are watching.
Gone are the days when you knew what your child was watching because it was printed in the TV guide. Nowadays, many kids have laptops, smartphones or tablets where they can stream any number of tv shows and films. Plug their headphones in, and you're none the wiser.
The end of family TV time?
According to the latest annual Childwise report examining how kids consume media, 2017 marked a turning point in kids television viewing habits. That is, kids are now more likely to watch programmes and video on devices such as tablets and smartphones than on a TV.
"TV sets have been the focal point in a lot of homes for many years, but they are falling out of favour amongst children"

– Simon Leggett | ChildWise
The Childwise Study also revealed the number of hours kids spend watching tv and video has increased to 2.5 hours per day. Half of all kids surveyed preferred to watch back-to-back episodes, meaning your child could be spending 2.5 hours watching a single series. What this means is that watching television is no longer a family activity, it's a private one.
The trend toward solitary viewing means it's increasingly difficult for parents to keep an eye on the types of programmes their kids watch. That's not to say you won't necessarily have parental controls in place. In fact, Netflix makes it easy for parents to set up soft and hard controls for their kids' accounts. However, many kids have learnt to use a VPN (virtual private network) to allow them to view US shows on Netflix and bypass home internet restrictions.
RELATED: Like what you're reading? Get your FREE Guide: How to Prepare Your Kids for a Screen Routine...that Works for YOUR Family!
Click here for your FREE Guide
We rounded up the top 10 TV shows on Netflix that your child might be watching without you knowing.
#1 Stranger Things
An 80s noir science-fiction film, Stranger Things has been labelled with the makings of a 'cult classic'. With many dark, intense and disturbing scenes, you might be surprised to find that Common Sense Media rated it age 14+. Meanwhile, parents reviews averaged out at 13+.
It's definitely not for families that don't like blasphemy. You should also note that there are a few sexual scenes, drinking and drug references that you might not be comfortable with. Overall, parents said it was appropriate for mature teenagers, but not for tweens.
#2 13 Reasons Why
Most critics agree that this series — while an important topic — make for disturbing viewing. Each episode revolves around a 'tape' – one per episode – revealing one of the reasons and motivations for a teenage girl's suicide. (Spoiler alert: she accuses several of her classmates).
Some parents argue that this is important material to be watched and discussed with your child. Others believe a strict age limit should be in place given the upsetting nature of the material. The overwhelming consensus is 13 Reasons Why is only for mature audiences.
#3 Archer
You'd be forgiven for thinking that Archer is a harmless cartoon. However, it's not for kids, featuring plenty of drinking, drugs, sexual innuendos and violence, and has been rated 17+. While considered cheesy with plenty of old popular culture references, the crudeness will put off some parents. The lesson here — just because it's animated doesn't mean it's for kids!
#4 Bob's Burgers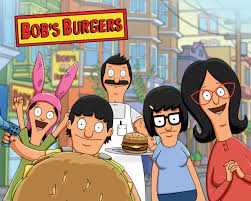 If your kids are obsessing over Archer, Bob's Burgers is the alternative. While the vibe of the show is edgy and absurd, the family is loving and supportive of one another. That being said, some characters behave negatively. There is also bad language and crass humour throughout which may not be suitable for tweens. Common Sense Media rates Bob's Burgers a 13+.
#5 The Vampire Diaries
Move over Twilight, The Vampire Diaries is a teenage girl's dream. After all, what hormone-riddled young woman doesn't want to watch two attractive men fight it out over a girl? While The Vampire Diaries is supernatural-themed, the show is a certainly edgier than Twilight.
Violence, drinking and a general disregard for consequence run riff throughout. It's not ideal viewing for the younger teenage audience. As long as they know their fiction from their fact, this should be ok for older teens. Just make sure they don't start drinking each other's blood.
#6 Pretty Little Liars
Mix four beautiful girls with a storyline full of theft, defying parents' rules, breaking and entering and general gossipy mockery and you have Pretty Little Liars. If you're looking for positive messaging and positive role models…it's not this.
In saying that, it's rated age 14+ with most parental reviews citing it's ok for age 13+. Be warned, the suspense and drama are compelling! If your child is watching it, expect them to be staring at their screens for hours. This is definitely a programme that depends on the maturity of your teen rather than their actual age.
#7 The 100
Gory but with a good, strong female lead character, The 100 is a dystopian drama based on a novel by the same name. While the positive role models and messaging might sway you, the show does contain graphic violence. We're talking beating, torture and weapons. If you're ok with extreme violence then this 15+ programme can remain on your child's "to-watch" list.
#8 Orange is the New Black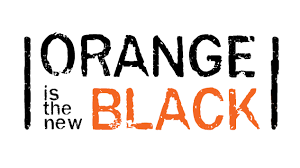 This programme divides parents. Some love the positive messaging and role models. (Though can they be role models considering this show is set in a woman's prison?) Others label it "unnecessarily pornographic".
In fact, there was a real divide with some parents saying it was ok for 13+ and others saying it was an AO programme only. Take note. Given its popularity on Netflix, this might be something an older sibling is watching that younger sibling wants to be a part of too. We would say Orange is the New Black is rated 18+ for a reason.
#9 American Horror Story
Designed to shock and disturb, American Horror Story isn't for the faint-hearted. Just because the creator of the show also produced 'Glee', don't be fooled into thinking it's a feel-good show. The name really does sum up the content.
There are some strange themes that are explored in each season, which most definitely require a mature mind. Rated 17+ by Common Sense Media but only 15+ by the majority of parent reviews, it's one of those programmes that might be better to watch as a family.
#10 South Park
Of course, we couldn't put this list together without mentioning South Park! The show parents love to hate. And what more can we say about it? Violence, rude language, poor role models — it wasn't designed for kids, even if it is rated 15+ by Common Sense Media.
So…what lessons should you take from this list?
It all comes down to the rules you set at home. You might say it's ok to watch these shows as long as your kids don't start imitating their behaviour. You could decide it's only ok if you can watch the shows together. Or you're perfectly within your right to not watch them at all. What we don't want is for you to end up like this poor woman. (Yes, she is stuck in an eternal loop).
One thing that our research has made very apparent is that age restrictions are dependant on the parent and child. Letting a tv show or app like Netflix determine whether the content is appropriate, while a useful algorithm, may not always be entirely accurate. After all, we all parent differently and have different rules when it comes to what our kids can watch on their screens. The most important lesson we've learnt from this list is that we should be watching the shows before we determine whether they are appropriate for our kids.
That's all well and good, but my kids don't talk to me about what they're watching…
Ah, now we thought we might hit this little snag. After all, teens always tell us, "I'm fine", "school was fine" before they scuttle off into the depths of their room. So, how do you open up that communication channel? We've spoken before about how to have the tech time talk with your kids, but if you're being tv, specific here are a few tips to weave into the conversation.
3 Quick Tips for the TV Talk
1) Ask them to explain the plot to you.
The more interest you show in your kid's activities, the more encouraged kids feel to open up to you. It helps if you're willing to listen to their expertise in the area.
2) Host a family tv night and let them introduce you to their favourite tv show.
Like a family film night, this gives you the opportunity to watch shows together with your kids and grasp whether or not the content is appropriate for your child.
3) Discuss the show's themes afterwards.
Give your kids an open forum to discuss the themes you've witnessed which may include dealing with violence, scenes of a sexual nature or other material. Doing so will give you a better understanding of how your child absorbs the material. Knowledge is power when it comes to finding the right tools to help them adjust to more mature content as they grow up.
Honesty and transparency are the keys here. If you don't want your kids to avoid your rules by using a VPN, and if you don't have the tools to stop them in their tracks, you need to make sure you go into these conversations with a positive mindset. Explain why you want to know more about the shows, and that you're not saying no to them on principle, but they're not allowed to watch them until you've gone through the 3 steps outlined above.
RELATED: Like what you're reading? Get your FREE Guide: How to Prepare Your Kids for a Screen Routine...that Works for YOUR Family!
Click here for your FREE Guide
---
Are you concerned about the TV shows your tween or teen might be streaming behind your back? Get in touch with one of our experts in the comments below.